The Blue Juniata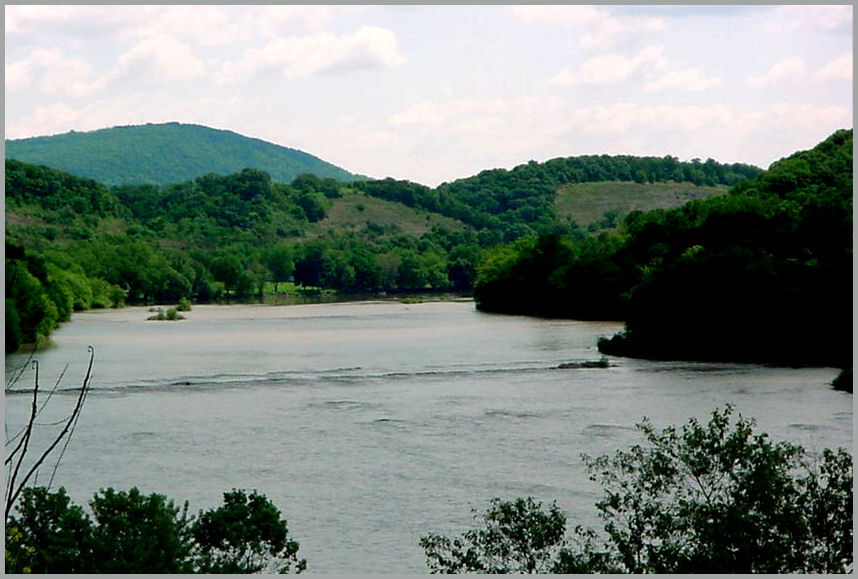 The event presented in this instance was the writing of the poem, "The Blue Juniata" in 1840.
The poem was written by Mrs. Marion Dix Sullivan, the wife of John W. Sullivan. The Sullivans resided in Boston, Massachusetts, but in 1840 had taken a trip on a packet boat up the Juniata Canal. Enraptured by the river, the surrounding vistas and the tales of the Shawnee who had inhabited the region in ages past, Mrs. Sullivan was inspired to sing its praises.
Despite not being a resident of any of the regions drained by the Juniata and her tributaries, Mrs. Sullivan immortalized the river because she fell in love with it. That has happened to many people. They pass through this region on a trip to other places, but falling in love with the hills and valleys, they choose to make Bedford County and her surrounding neighbors their permanent homes.
Wild roved an Indian girl, Bright Alfarata, Where sweep the waters Of the Blue Juniata.
Swift as an antelope Thru' the forest going, Loose were her jetty locks In waving tresses flowing.
Gay was the mountain song Of Bright Alfarata, Where sweep the waters Of the Blue Juniata;
"Strong and true my arrows are In my painted quiver, Swift goes my light canoe Adown the rapid river.
Bold is my warrior good, The love of Alfarata; Proud waves his snowy plume Along the Juniata.
Soft and low he speaks to me And then his war-cry sounding, Rings his voice in thunder loud From height to height resounding."
So sang the Indian girl Bright Alfarata Where sweep the waters Of the Blue Juniata;
Fleeting years have borne away The voice of Alfarata; Still sweeps the river on ~ Blue Juniata.